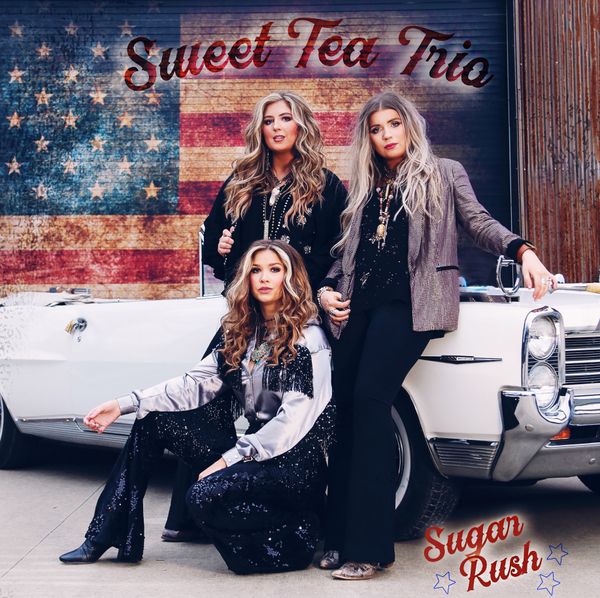 Sweet Tea Trio is an all female harmony group hailing from the deep south. They've opened up for legendary acts of all genres including Bon Jovi and Alabama. The three are signed with Vector Management & Lost Highway Touring; and are managed by singer-songwriter, rapper and producer, Kid Rock. All meeting through a mutual vocal coach in Alabama: Kate Falcon, from Southside, Victoria Camp, from Tuscaloosa, & Charity Bowden from Hope Hull are the three ladies who make up Sweet Tea Trio.
Together, their music has no limit. Each growing up with different influences, the three keep their lyrics honest and their music full of roots and authenticity. They recently released a six song EP titled "Sugar Rush", produced by Kid Rock himself. He says, "These young ladies are some of the most talented, kind hearted and hard working singers and players I have ever met. At their young ages they are already becoming fast scholars of the road and writing songs. In my opinion they pick up where the Dixie Chicks and Pistol Annies meet. They are 100% country and I look forward to sharing my 30 years in this business to get them an honest shot at the big time."
The three are continuing to write for future projects while performing all over the country in venues like arenas, theaters, and outdoor music festivals. Kate, Victoria, and Charity take great pride in writing their own music and connecting with fans through their lyrics. Together, the three encompass what it means to be classy southern women with a love for what they do. Sweet Tea Trio is bringing a new "old school country with a rhinestone flair" to Nashville.  
Sweet Tea Trio has always believed in the power of their fans. They are leading examples of what it looks like to follow your heart and what inspires you. Fans and promoters not only love the music, but always have a complimentary word to say about the amazing energy and enthusiasm that the three bring to the stage. Kate Falcon, Victoria Camp, and Charity Bowden are three women who represent what hard work, perseverance, and passion look like. Together, they are Sweet Tea Trio.
www.sweetteatrio.com